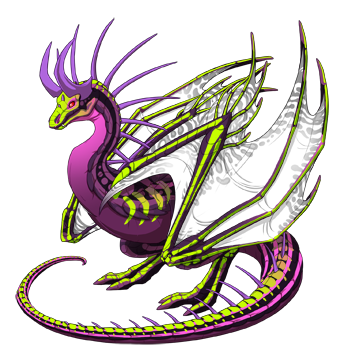 Adriano Fugo; 20; 5'6"; 2.5
• Agender [he/him; it/its]
• Gay
Classifications
Alignment
--Chaotic Good
Clan
--Fogstep of ShadowClan
Flight
--Plague
↳ Pokemon
Type
--Poison
Ability
--Poison Point
Team
--Rocket/Valor
Partner
--Drapion
Zodiac
Aquarius Sun; Leo Moon; Aquarius Mercury; Aries Venus; Aries Mars; Capricorn Jupiter; Scorpio Saturn; Sagittarius Uranus; Capricorn Neptune; Scorpio Pluto
↳
True Sign
--Gemsces [Hero of Life; Derse Sway], Sign of the Prudent
Kintypes
•
Drapion
[Pokemon];
Italian wolves
;
Jessie
[Pokemon];
Panacotta Fugo
[JoJo's Bizarre Adventure]
Beliefs/Religion
Deistic
Personality
While he used to be cold and distant to protect himself, Fugo's recently warmed up to most everyone, and is rarely as skittish as he once was. He goes out of his way to help others with their anxiety and depression, especially with his favorite coping method: making sparkledogs.
Relationships
Romantic
--In a relationship with
Guido
Arrival
Arrived when a
destructive spirit
in the
Aetas System
was pretending to be him the day before Christmas, 2015, out of pure spite.