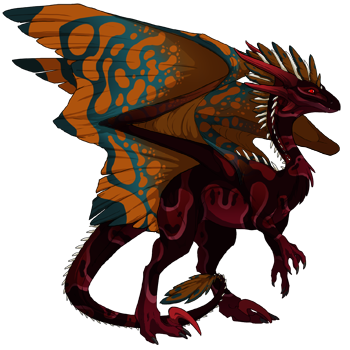 Andris Charger; 27; 5'1"; 8.4
• Agender [any]
• Bi
Classifications
Alignment
--Chaotic Neutral
Clan
--Vultureclaw of ShadowClan
Flight
--Plague
↳ Pokemon
Type
--Ghost/Dark
Ability
--Inner Focus
Team
--Aqua/Valor
Partner
--Pangoro
Zodiac
Leo Sun; Virgo Mercury; Gemini Venus; Aries Moon; Cancer Mars; Capricorn Jupiter; Aries Saturn; Aquarius Uranus; Capricorn Neptune; Sagittarius Pluto
↳
True Sign
--Leittarius [Hero of Void; Derse Sway], Sign of the Ardent
Kintypes
•
Olfina "Skinner"
[Dragon Age]
Beliefs/Religion
Agnostic
Personality
Andris is blunt and defensive, willing to leap into a fight if she feels insulted or threatened, or believes others have been. She finds amusement in the bickering of others, but is extremely empathetic to those that have been wronged.
Relationships
Groups
--
The Chargers
Arrival
After visiting with the Chargers a few months before to temporarily be turned away by
Cicero
, Andris returned with them on 1.12.2017.
Cicero
insisted that the majority of the
Chargers
to come back another time, and as such, Andris joined with all but
Tipu
and
Krem
on 1.13.2017.