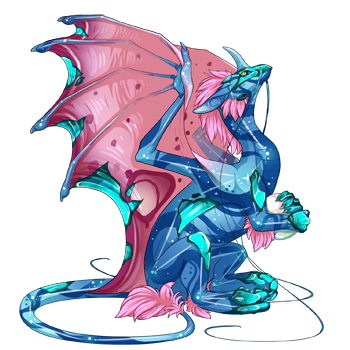 Andromeda Zeppeli; 38; 5'4"; 9.20
• Magigirl [she/her]
• Pan
Classifications
Alignment
--Neutral Good
Clan
--Lightclaw of SkyClan
Flight
--Light
↳ Pokemon
Type
--Grass/Fairy
Ability
--Aromatherapy
Team
--Plasma/Valor
Partner
--Blissey
Zodiac
Virgo Sun; Capricorn Moon; Virgo Mercury; Virgo Venus; Scorpio Mars; Aquarius Jupiter; Virgo Saturn; Cancer Uranus; Libra Neptune; Leo Pluto
↳
True Sign
--Virist [Hero of Time; Prospit Sway], Sign of the Protector
Kintypes
Anders
[Dragon Age];
Celebi
[Pokemon Mystery Dungeon: Explorer's of Sky];
Erina Joestar
[JoJo's Bizarre Adventure]
Beliefs/Religion
Agnostic
Personality
Erina is brave, strong, and proud. While gentle, she is certainly not a pushover.
Relationships
Familial
--
Jody's
mother;
Baldroy's
step-mother;
Caesar's
grandmother, though she sees him as a son
Romantic
--In a triad with
Straizo
and
William
Arrival
She first fronted on 10.29.2015 after being around for a week or so and causing significant distress about who it was that was in love with Jonathan Joestar.