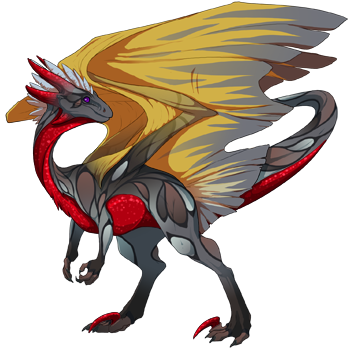 Daniel James D'Arby; 29; 5'11"; 8.29
• Male [he/him]
• Bi
Classifications
Alignment
--Chaotic neutral
Clan
--Creekskip of ShadowClan
Flight
--Shadow
↳ Pokemon
Type
--Ghost
Ability
--Shadow tag
Team
--Rocket/Mystic
Partner
--Persian
Zodiac
Virgo Sun; Gemini Moon; Libra Mercury; Cancer Venus; Pisces Mars; Virgo Jupiter; Scorpio Saturn; Leo Uranus; Libra Neptune; Leo Pluto
↳
True Sign
--Virittarius [Hero of Void; Derse Sway], Sign of the Deliberate
Kintypes
•
Daniel J. D'arby
[JoJo's Bizarre Adventure];
David Prentiss, Junior
[Chaos Walking];
Racetrack Higgins
[Newsies];
Robert Edwin House
[Fallout]
Beliefs/Religion
Nondemonational
Personality
Daniel has a rather roundabout way of showing affection, not one for using words to express himself. He's not great at confrontation.
Relationships
Familial
--
Telence's
older brother;
Speedy's
father
Romantic
--
Holly's
husband
Arrival
First fronted on 11.14.2015, and was quite awful to
Telence
for three days before being snapped at and promising to do better.