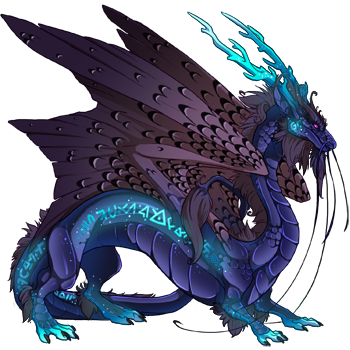 Divayth Fyr; 4000; 5'8"; 1.2
• Male [he/him]
• Aro/bi
Classifications
Alignment
--Chaotic Good
Clan
--Nightsky of ShadowClan
Flight
--Arcane
↳ Pokemon
Type
--Psychic/Ghost
Ability
--Magic Guard
Team
--Galactic/Mystic
Partner
--Malamar
Zodiac
Capricorn Sun; Pisces Moon; Leo Mercury; Scorpio Venus; Scorpio Mars; Gemini Jupiter; Leo Saturn; Capricorn Uranus; Capricorn Neptune; Gemini Pluto
↳
True Sign
--Capriun [Hero of Breath; Derse Sway], Sign of the Cartographer
Kintypes
•
Divayth Fyr
[The Elder Scrolls]
Beliefs/Religion
Agnostic
Personality
A bit self-aggrandizing [though he's certainly earned it], Divayth has a good heart, and fancies himself a philanthropist. He doesn't shy away from conflict, but doesn't go seeking those he'd butt heads with, either.
Arrival
After weeks of giving off interference with the frequencies, Divayth was able to communicate directly with
Dio
on a slightly different frequency before he was able to find the one to interact with the whole Clan on 11.30.2020.