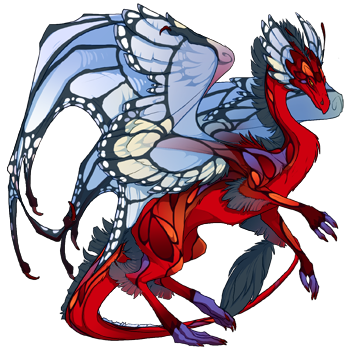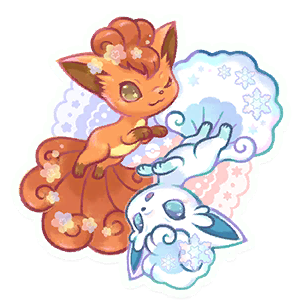 Grell Sutcliff; ageless; 6'11"; 2.13
• Female [she/her]
• Bi
Classifications
Alignment
--Chaotic Neutral
Clan
--Embersong of ShadowClan
Flight
--Fire
↳ Pokemon
Type
--Fire/Ice
Ability
--Serene Grace
Team
--Flare/Valor
Partner
--Ninetales
Zodiac
Aquarius Sun; Sagittarius Moon; Aquarius Mercury; Pisces Venus; Pisces Mars; Leo Jupiter; Sagittarius Saturn; Aries Uranus; Pisces Neptune; Capricorn Pluto
↳
True Sign
--Aqualo [Hero of Heart; Prospit Sway], Sign of the Puppeteer
Kintypes
•
Cobras
;
Dunmer
[The Elder Scrolls: V--Skyrim];
Grell Sutcliff
[Black Butler];
Zoroark
[Pokemon]
Beliefs/Religion
Nondenominational
Personality
Grell is protective, especially of younger folk she doesn't think can protect themselves. She's often impulsive, and extremely flamboyant, which is contrasted by her extremely maternal nature.
Relationships
Familial
--
Castor
and
Ysopon's
step-mother;
Alex
,
Brooke
,
Cleo
, and
Finn's
aunt
Romantic
--In a triad with
Kari
and
Durza
Arrival
Grell became the first member the Eclipse System other than
Dio
on Friday, 2.13.2015.
Dio
fell asleep paranoid and clutching a red dagger, and woke up with Grell. It may be noteworthy that her first action was to discuss gore with another system's destroyer. She was a member of the
Kriegszeit System
.