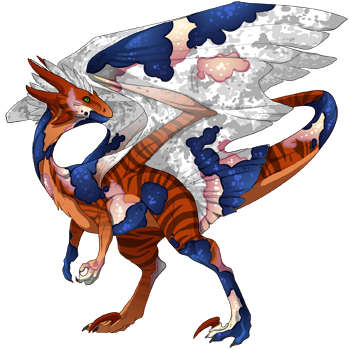 Guido Mista; 19; 5'7"; 12.3
• Nonbinary [any pronouns]
• Pan
Classifications
Alignment
--Chaotic Good
Clan
--Aspensky of ThunderClan
Flight
--Nature
↳ Pokemon
Type
--Grass/Dark
Ability
--Long Reach
Team
--Rocket/Instinct
Partner
--Zebstrika
Zodiac
Sagittarius Sun; Virgo Moon; Sagittarius Mercury; Libra Venus; Libra Mars; Aries Jupiter; Sagittarius Saturn; Aries Uranus; Pisces Neptune; Capricorn Pluto
↳
True Sign
--Sagigo [Hero of Space; Prospit Sway], Sign of the Creator
Kintypes
•
Bosmer
[The Elder Scrolls];
Guido Mista
[JoJo's Bizarre Adventure];
James
[Pokemon]; tigers
Beliefs/Religion
Nondenominational
Personality
Guido's known to be less than serious, taking any and every opportunity to make bad jokes. He typically likes everyone, even the many that make him nervous. He's fairly trusting, and willing to give people the benefit of the doubt more often than not. He frequently gets anxious about his aesthetic choices, regularly asking for reassurances that he looks alright.
Relationships
Romantic
--In a relationship with
Fugo
Arrival
Arrived on 12.22.2015, summoned by
Giorno
and
Link
.