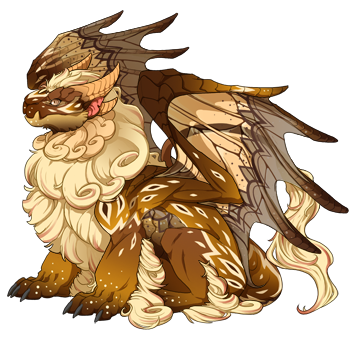 Holly D'Arby; 28;6'1"; 2.20
• Female [she/her]
• Bi
Classifications
Alignment
--True Neutral
Clan
--Sootstripe of WindClan
Flight
--Earth
↳ Pokemon
Type
--Ground
Ability
--Rock Head
Team
--Rocket/Instinct
Partner
--Mudsdale
Zodiac
Pisces Sun; Taurus Moon; Aquarius Mercury; Pisces Venus; Aries Mars; Leo Jupiter; Sagittarius Saturn; Aries Uranus; Pisces Neptune; Capricorn Pluto
↳
True Sign
--Pisci [Hero of Life; Prospit Sway], Sign of the Druid
Kintypes
•
Hol Horse
[JoJo's Bizarre Adventure]
Beliefs/Religion
Nondenominational
Personality
Holly does her best to be protective, despite generally preferring to run away from threats. She's patient and typically forgiving, and while she usually keeps to herself outside, she's extremely friendly to anyone else who goes out.
Relationships
Familial
--
Speedy's
mother
Romantic
--
Daniel's
wife
Arrival
Holly arrived after being brought in by
Avdol
to test
Dio's
humanity.
Dio
was repeatedly asked to kill Holly, but, although conflicted,
Dio
always refused. Although
Avdol
didn't think Holly was actually there [believing her to be an illusion of his own creation], she had actually been brought into the system, and she first fronted on 9.4.2015.