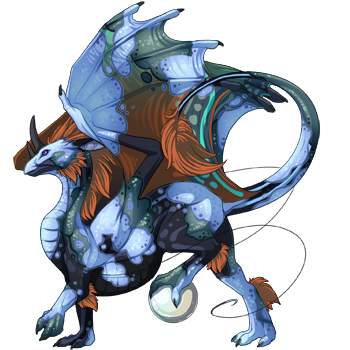 Marcurio Foxx; 28; 5'7"; 6.13
• Questioning [he/him]
• Pan
Classifications
Alignment
--True Neutral
Clan
--Briartail of ShadowClan
Flight
--Arcane
↳ Pokemon
Type
--Psychic/Electric
Ability
--Magician
Team
--Flare/Mystic
Partner
--Gallade
Zodiac
Gemini Sun; Aquarius Moon; Gemini Mercury; Taurus Venus; Gemini Mars; Pisces Jupiter; Aries Saturn; Aquarius Uranus; Aquarius Neptune; Sagittarius Pluto
↳
True Sign
--Gemsci [Hero of Life; Prospit Sway], Sign of the Temperer
Kintypes
•
Marcurio
[The Elder Scrolls: V--Skyrim]
Beliefs/Religion
Follower of Nocturnal and the Eight Divines
Personality
Marcurio is sassy and petty. He doesn't enjoy taking orders, and demands respect when he feels even a little slighted. He's loyal to those he has formed a decent bond with, though typically doesn't make true friends easily, despite being amiable.
Relationships
Romantic
--In a relationship with
Vinvir
Rivalry
--Probably wanted by the
Mistdeep Bandits
Arrival
After
Vinvir
spent weeks looking for Marcurio in
Twilight Town
, Karliah finally went after
Vinvir
, leading him to another hot spot in the atsral where the
Merchants' Guild
had a group of rivals, called the
Mistdeep Bandits
. The duo snuck through the ranks with their archery skills, found Marcurio, and returned to the clan with him on 7.28.2017.