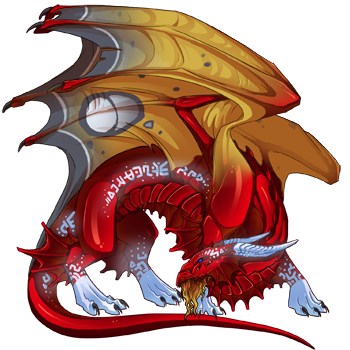 Mattias Jensen; 22; 6'0"; 6.5
• Male [he/him]
• Pan
Classification
Alignment
--Chaotic Good
Clan
--Currentsplash of RiverClan
Flight
--Water
↳ Pokemon
Type
--Water/Ice
Ability
--Berserk
Team
--Aqua/Valor
Partner
--Empoleon
Zodiac
Gemini Sun; Sagittarius Moon; Cancer Mercury; Taurus Venus; Aries Mars; Leo Jupiter; Aries Saturn; Aries Uranus; Pisces Neptune; Aries Pluto
↳
True Sign
--Sagisci [Hero of Life; Prospit Sway], Sign of the Genuine
Kintypes
•
Mattias Jensen / Denmark
[Hetalia];
hobbits
[Tolkienverse]
Beliefs/Religion
Christopagan with an affinity for the Norse gods [who he treats similarly saints]
Personality
Playful and excitable, Mattias is right to compare himself to a puppy. He believes in justice and optimism above all else.
Relationships
Familial
--A
Nordic
Romantic
--In a relationship with
Roderich
Arrival
Mattias was a member of the
Kriegszeit System
that no one knew was there until his return to the Eclipse Clan on 1.27.2017.