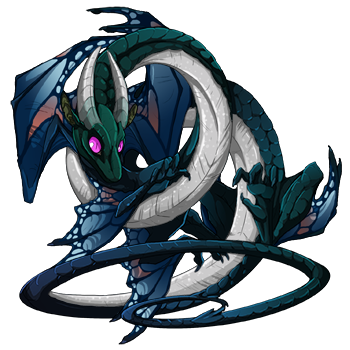 Spock; 27; 6'1"; 1.6
• Agender [any pronouns]
• Questioning
Classifications
Alignment
--Lawful neutral
Clan
--Apollo Fuel of the Tribe of Rushing Water
Flight
--Arcane
↳ Pokemon
Type
--Flying/Psychic
Ability
--Steadfast
Team
--Galactic/Mystic
Partner
--Deoxys
True Sign
--Caprisces [Hero of Life; Derse Sway], Sign of the Uplifted
Kintypes
•
Spock
[Star Trek]
Beliefs/Religion
He follows the teachings of Surak, though he believes in the god of Abraham from his mother's teachings
Personality
Spock comes off as cold, as he detaches himself from his emotions, though he has plenty beneath the surface. He's in the process of unlearing traditional Vulcan stoicism without letting himself become overwhelmed by them.
Relationships
Romantic
--in a relationship with
Merrill
and
Ondolemar
Arrival
A member of the
Kriegszeit System
, Spock returned to the Eclipse System on 9.21.2016.