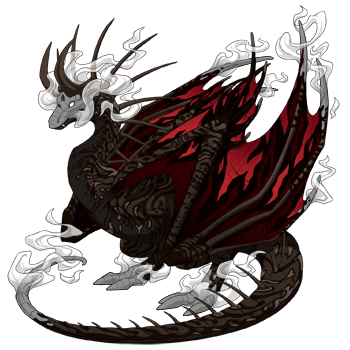 Straizo; ageless; 5'10"; 6.8
• Agender [he/him; they/them]
• Bi
Classifications
Alignment
--Chaotic neutral
Clan
--Nightheart of ShadowClan
Flight
--Light
↳ Pokemon
Type
--Dark/Fighting
Ability
--Moody
Team
--Plasma/Valor
Partner
--Dusknoir
Zodiac
Gemini Sun; Aries Moon; Gemini Mercury; Gemini Venus; Pisces Mars; Taurus Jupiter; Capricorn Saturn; Sagittarius Uranus; Capricorn Neptune; Scorpio Pluto
↳
True Sign
--Gemries [Hero of Time; Derse Sway], Sign of the Savvy
Kintypes
•
Dusknoir
[Pokemon Mystery Dungeon: Explorers of Sky];
Straizo
[JoJo's Bizarre Adventure]
Beliefs/Religion
Agnostic
Personality
Straizo is more than content to avoid problems as long as they aren't a direct threat to himself. He typically plays fair, steps out of problems, and acts polite to hide his rather snarky and condescending attitude.
Relationships
Familial
--
Jody's
father;
Baldroy's
step-father;
Caesar's
grandfather, though he sees him as a son
Romantic
--In a relationship with
Andromeda
and
William
Arrival
Arrived in our Clan after mistakenly believing his training partner and lost love, Dire, was here, on 1.5.2016.