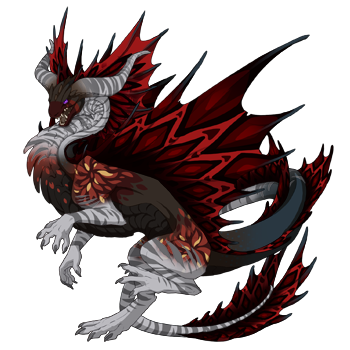 Tipu Dov; 34; 6'11"
• Male [he/him]
• Pan
Classifications
Alignment
--Lawful Neutral
Clan
--Cedarheart of ThunderClan
Flight
--Shadow
↳ Pokemon
Type
--Metal/Dragon
Ability
--Pure Power
Team
--Skull/Valor
Partner
--Tapu Koko
True Sign
--Leries [Hero of Time; Derse Sway], Sign of the Tenacious
Kintypes
•
the Iron Bull
[Dragon Age]
Beliefs/Religion
Taoist, if pressed
Personality
Tipu is humorous and rather brash, as well as typically crude, though he knows how to get serious when it's required. He likes things having a semblance of order, though his idea of "order" tends to be organized messes. He doesn't listen well to people that haven't earned his respect in one way or another.
Relationships
Groups
--the
Chargers
Arrival
After visiting with the
Chargers
a few months ago to temporarily be turned away by
Cicero
, Tipu returned with them on 1.12.2017, joining officially that day alongside the
Krem
.