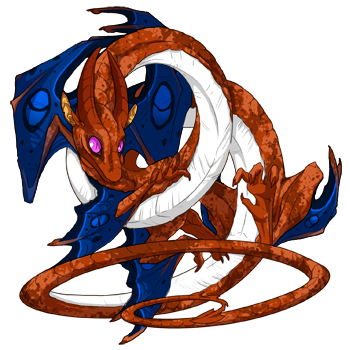 Tom Paine; 28; 5'5"; 2.9
• Agender [he/him; it/its]
• Pan
Classifications
Alignment
--Chaotic Good
Clan
--Gingertuft of ThunderClan
Flight
--Arcane
↳ Pokemon
Type
--Steel/Flying
Ability
--Stamina
Team
--Yell/Valor
Partner
--Skarmory
Zodiac
Aquarius Sun; Gemini Moon; Pisces Mercury; Aries Venus; Taurus Mars; Aquarius Jupiter; Gemini Saturn; Capircorn Uranus; Gemini Neptune; Scorpio Pluto
↳
True Sign
--Aquasces [Hero of Life; Derse Sway], Sign of the Offbeat
Kintypes
•
Assumed the moniker of Thomas Paine as a sort of copinglink
Beliefs/Religion
Deist
Personality
Tom is extremely outspoken about his beliefs, willing to debate and lecture on them for hours at a time. While it's largely accepted he's not actually Thomas Paine, especially not the one of this universe, he tends to be regarded as such anyway.
Relationships
Tom views relationships without labels, as he doesn't see the point in differentiating between romantic and platonic relationships, nor to waste time deciding on every facet those have. That said, he and
Castor
are quite devoted to each other.
Arrival
First fronted on 3.20.2016.