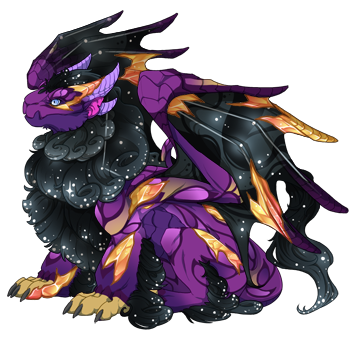 Vanilla Ice; 26; 6'4"; 5.17
• Bigender [alternate he/him and she/her]
• Pan
Classifications
Alignment
--Lawful Neutral
Clan
--Snowdust of ShadowClan
Flight
--Ice
↳ Pokemon
Type
--Ice/Dragon
Ability
--Beast Boost
Team
--Galactic/Valor
Partner
--Cryogonal
Zodiac
Taurus Sun; Taurus Moon; Taurus Mercury; Gemini Venus; Taurus Mars; Capricorn Jupiter; Aries Saturn; Aquarius Uranus; Capricorn Neptune; Sagittarius Pluto
↳
True Sign
--Taurrius [Hero of Hope; Derse Sway], Sign of the Unmapped
Kintypes
•
Crowfeather
[Warriors];
V
[Mystic Messenger];
Vanilla Ice
[JoJo's Bizarre Adventure]
Beliefs/Religion
Agnostic
Personality
She is typically soft-spoken and anxious, but is absolutely willing to defend those he cares about by any means necessary, especially when acting under orders. He desperately wants a family of his own one day.
Relationships
Romantic
--In a relationship with
Telence
,
N'Doul
, and
Noriaki
Arrival
VI first fronted on 10.16.2015 after forming for a few days. He was initially very anxious, only fronting when ordered to by
Dio
. She slowly gained a sense of identity of his own, starting with her crush on
Telence
.